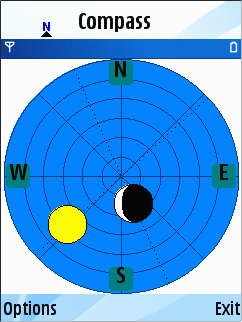 Smart idea from Dana Peters, you can get the north in any localization with your mobile phone (J2ME compatible) without using GPS or LBS. Just by using the position of the Sun or the Moon.
By rotating the phone so that the sun and/or moon icons match their location in the sky, the top of the phone will indicate true north.
I really love the fact of using real environment variable to elaborate other way of mobility.
Ahmet