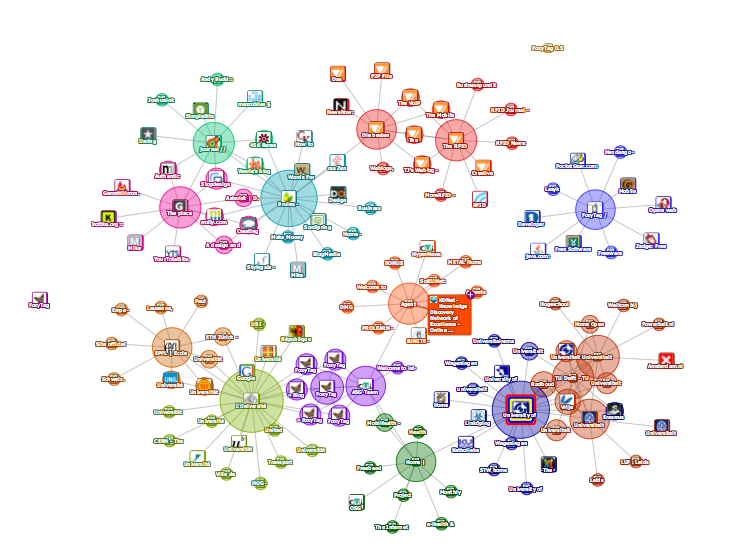 It's not often that I talk about Java app but this time I found one really interesting for illustrating a presentation I'll be doing. Touchgraph help you to visualize the connection between related websites.
In clear and from their website:
TouchGraph's innovative clustering algorithms automatically reveal the categories within the networked structure. The TouchGraph Google Browser shows you the internet as you've only imagined!
The screenshot you see shows the networked structure of FoxyTag.
Try it by yourself for the Google Browser. I'm sure that I already have seen something like that done with Flash but I can't remember the name.
Ahmet