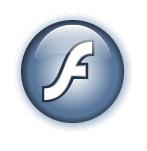 Try to buy the Flash Lite 2.0 Player from Switzerland and you will understand 😉
My first link to the FL2 player made me go to the US adobe shop, which make impossible for me to buy (as I must go to the Switzerland Shop).
So I go to Switzerland Shop and logged in, then it sends to the France Adobe Store. In the French Shop they ask me to log in (one more time), and give me a nice 404 error…
Ok ok, let's make a search, bring me to another "page not found" …
Back to the Flash lite product page (which I couldn't found in French) brings me back to the US-Store and make an infinite loop for me quest.
I don't even talk about the new registration process, which I can't even access. And when I finally access it, it returns to the US STORE.
Anyway there is note :
Due to a technical issue, you may not be able to complete your request at this time. Please email your Nokia handset model, IMEI#, and your email address to astrain@adobe.com for a copy of Flash Lite 2 player.
So please send my Flash Lite player 2 :)) I just have buy a new mobile and I can't even test it …