This post is a continuation of my series extracted from Scott Berkun's book: How to make things happen. In this series, I have already shared my thought about making decision and about building trust.
Below diagrams show some tactics to deal with crisis in project management. We first look into the different types of crises we can run into.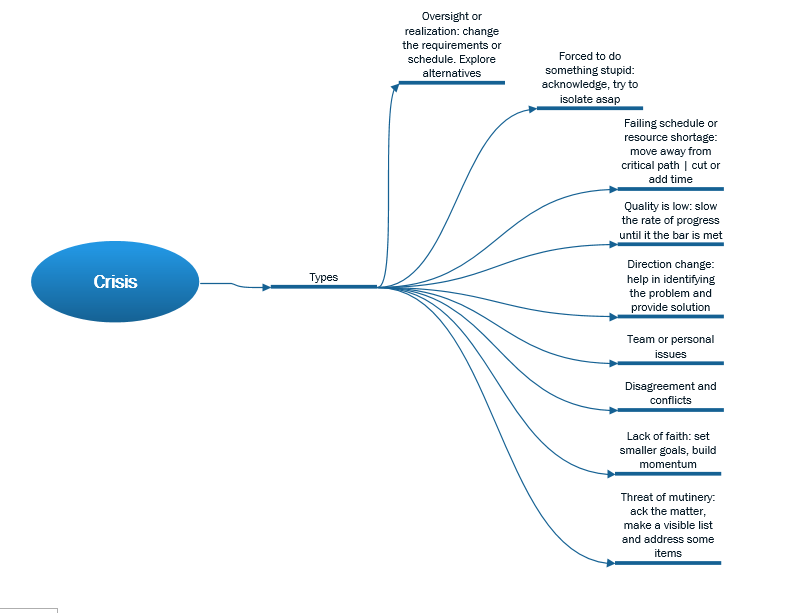 Once the crisis has been identified, it needs to be controlled. To start controlling it, we need to acknowledge the crisis and start resolving all issue on step at the time.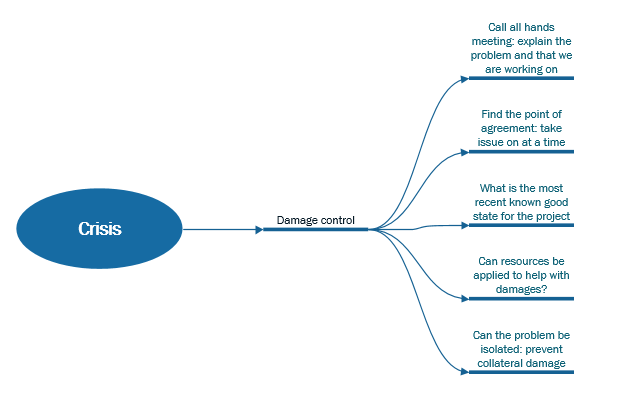 Another important part of crisis is to resolve any human conflict you can have, crisis tend to increase people's frictions.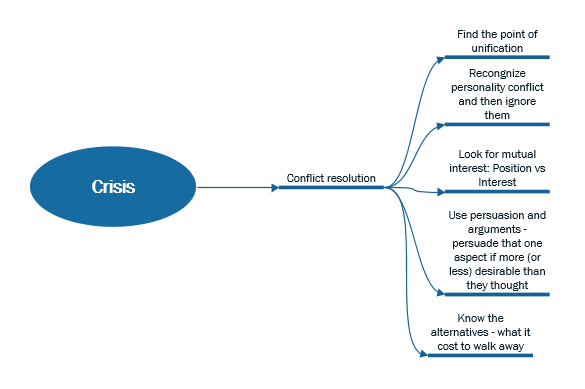 Finally the rough guide to deal with crisis: stay calm, take responsibility, clear any ambiguity, and execute the plan.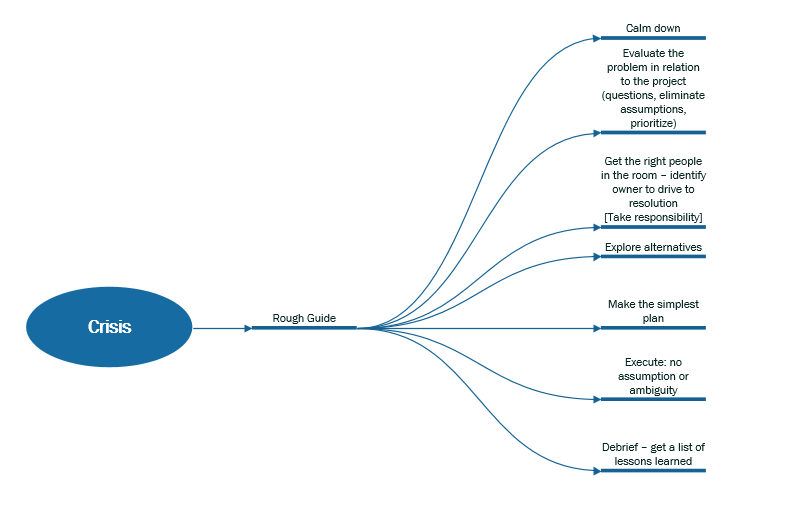 This brings us to the overall diagram to deal with crisis: